Rainbow Chip Sprinkles (PALEO, VEGAN, GLUTEN FREE, GRAIN FREE, SUGAR-FREE)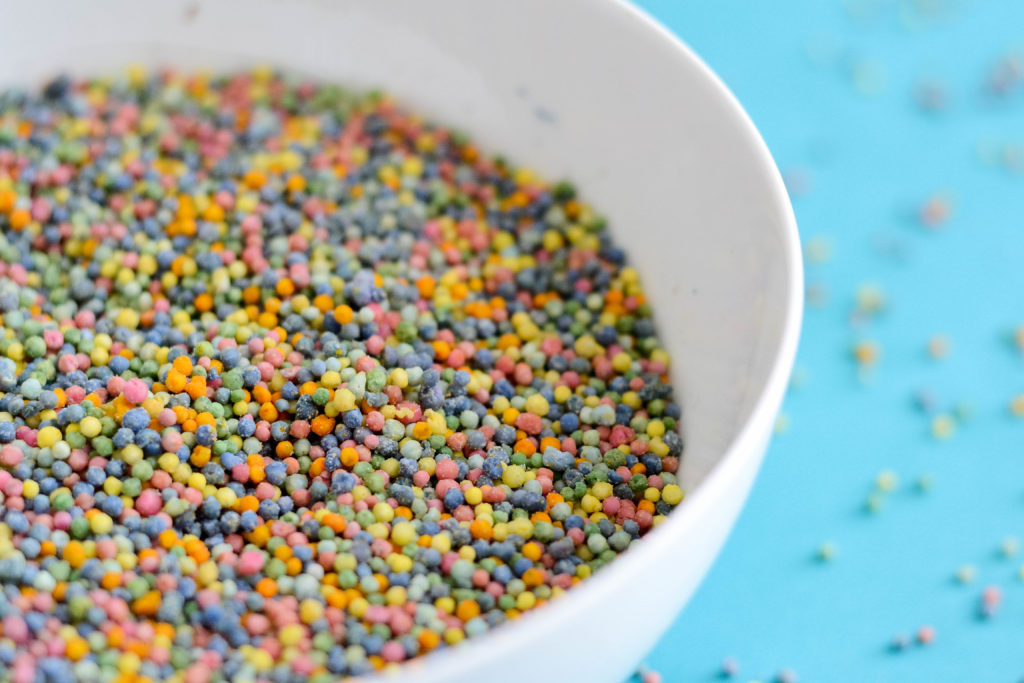 Rainbow Chip Sprinkles (PALEO, VEGAN, GLUTEN FREE, GRAIN FREE, SUGAR-FREE)
2017-03-05 20:23:20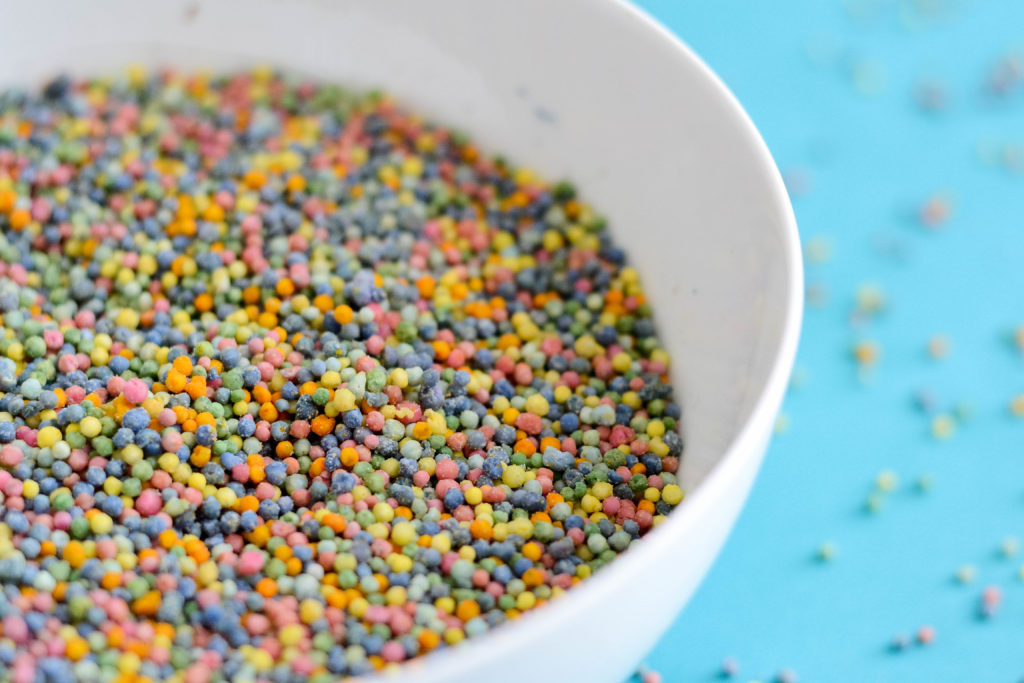 Quick & easy homemade rainbow chip sprinkles free from chemical ingredients & colors! While essentially tasteless on their own, they add a nice pop of color to homemade treats!
Instructions
Combine tapioca pearls with colored liquid. (*The ratio I used is about 1/4 cup colored liquid to 6 TBSP tapioca pearls.)
Let soak for at least 10-15 min, or until liquid has been completely absorbed by the pearls. (If need be, spread the soaked & colored tapioca onto a cookie sheet lined with paper towels to absorb any excess moisture.)
Combine all the colors and use as a decoration or mix-in for other recipes.
Notes
*For this batch I used Confection Crafts powdered food colors and mixed 1/2 tsp of powdered food coloring in with 1/4 cup of water. If using homemade natural food colors, since they are already liquid-y, I'd recommend using just 1/4 cup of the liquid color per 6 TBSP of tapioca pearls.
Store unused sprinkles in the refrigerator.
These sprinkles will be softer, as they are more like chewy rainbow chips than hard sprinkles. Try dehydrating for a few hours if you want dryer sprinkles.
Simple Unsweet https://simpleunsweet.com/
food rainbow gluten free grain free healthy alternatives paleo refined sugar free vegan